I was in a terrible reading slump and decided to go for my favourite Ya author of all times – Sarah Dessen. I knew I would be out of the slump in no time but I also knew I would be crying heaps.
Synopsis:

Louna, daughter of famed wedding planner Natalie Barrett, has seen every sort of wedding: on the beach, at historic mansions, in fancy hotels and clubs. Perhaps that's why she's cynical about happily-ever-after endings, especially since her own first love ended tragically. When Louna meets charming, happy-go-lucky serial dater Ambrose, she holds him at arm's length. But Ambrose isn't about to be discouraged, now that he's met the one girl he really wants.

Sarah Dessen's many, many fans will adore her latest, a richly satisfying, enormously entertaining story that has everything—humor, romance, and an ending both happy and imperfect, just like life itself.
The book revolves around wedding planning and should have been happy, because weddings are! But then Sarah Dessen is known for her books on family dynamics and how each story is so much relatable. The mother of the protagonist is a wedding planner but her own marriage life ended tragically and she is cynical when it comes to happily ever afters. So is her parter at work, William !! You can't expect Louna to be any different given her tragedy in life.
Ambrose is fun-loving, easy-going and everything that Louna isn't and she finds him irritating at the beginning. There wasn't any Insta-love, and their relationship progresses slowly and beautifully.
Louna's tragic past struck close to home because of me losing a friend couple of months back – the desperation of not-knowing and the falling apart after knowing.
The book is written in alternate time formats – past and present, but the beauty of it is, there aren't any chapter titles to let you know its from the past and they aren't exactly alternating… And that caught my attention because I liked reading about the Louna from both times and I liked being surprised to find myself reading an extract from the past after reading two chapters from the present. One was cynical and the other was love-struck. And especially after the tragedy is revealed, it hurt so much read to about it, I was bawling my eyes out 😦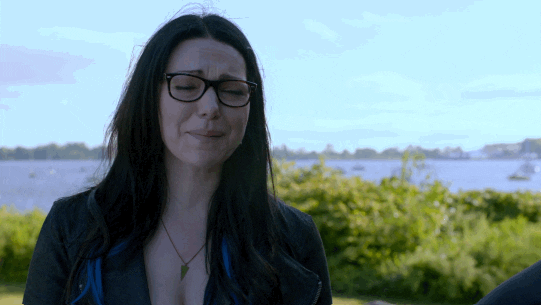 Beautifully written, satirical and yet touching at the same time!
My rating : 4 stars
More about the book

Author: Sarah Dessen

Publishers: Viking Books for Young Readers

Published on: June 2017

Source: E-book purchased from Amazon.in

Pages: 363

Standalone|YA Contemporary|