If you haven't read "The Bookish Life of Nina Hill" by Abbi Waxman and are looking for ways to get convinced to pick the book, this is the right place to be. Or if you have read the book, lurrrved it as much as I did, lets discuss in the comments!!
Ok I'm gonna talk about the main character and why I felt the book resonates with every bookworm out there. Nina Hill has it all and is living the dream!!
"Your life is so full of excitement and adventure? "

"Are your Kidding? I have a weekly book club, a regular movie night, a dedicated physical wellness practice at least one night a week, a cat.. I am living the dream"
Title
First off, what pulled me towards the book was, duh! The Title of course !! I wanted to know how the "bookish"life is interpreted and was dying to read the book.
Nina is a Planner
Not a planner person myself but I've always tried to maintain one. I'm a wannabe planner. 😀 Nina Hill of the book is a planner and fills it with lists , things to do just for the sake of ticking them off. I mean, who doesn't love checking things off ?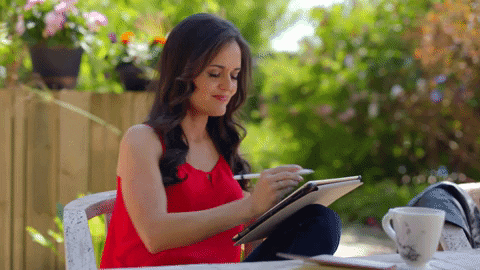 She loved having color coordinated folders and lists and spent half an hour each morning reviewing her planner, setting her goals and intentions for the day, and generally pondering. …. She only wished there was more to actually, you know, plan.
Bookstore love
Nina works at a bookstore (I don't need to add more, do I ?) and she loves the shop so much that she doesn't mind the pay. She feels at "home" in the bookstore and loves the "soothing rows of book spines"
Introvert, prefers books over company
Nina keeps herself occupied with trivia and book clubs but internally screams to be left alone. She even feels like closing the doors of the bookstore to avoid customers and prefers reading instead.
Nina was a quiet, reserved person; in private she was all-singing, all-dancing cavalcade of light and motion
The clubs
The Book club names and Trivia group names are all so nerdy and so funny and creative. For example there was a trivia group called 'Yer a Quizzard, Harry'. Nina has bookclubs on every Wednesday and each of them for a different genre. The young adult fiction club that meets on 3rd Wednesdays is called the District Zero and the sci-fi book club meets on fourth Wednesdays and are named Electric Sheep Grazing Club.
If there was a fifth Wednesday in the month, she would wing it, because she liked to live dangerously. Book nerds are daredevils, as you know
Love for Literary characters
A true bookworm at heart !! Nina feels fictional characters are as much real as the people she meets everyday. Haven't we all cried late into the night over a fictional character? Thats the same with Nina too. She has even cried in the midst of people, int he bookstore while explaining the plot of her favourite book.
Prefers people who read
If Nina Hill meets a drop-dead gorgeous guy and he doesn't read , she wouldn't date him. Yep.. thats a deal breaker for her.
Nina's to-die for Bookshelves
Nina has complete floor to ceiling book shelves  filled with books and sorted based on Book of the Month selections, Signed book copies, rare first editions and books she has already read arranged alphabetically. And yet she is still worried about shelf space 😀
Shelf space was always a problem for the dedicated booklover.
This bookish life of Nina is part and parcel of the book which revolves around other things as well. Like inheriting a family all of a sudden and having a serious boyfriend. But I'm not gonna talk about all of that. Its the acute representation of the life of a bookworm. The love for libraries and smelling books and finding joy in books and in your reading space. She's like Belle, Elizabeth Bennett, Hermione Granger, Scout Finch, Jo March, Rory Gilmore and You.. You who loves reading.
Go read the book and thank me later (not that I wrote it, but still !)
P.S All GIF's used in this post are from GIPHY
Author Blog|Buy the book from Amazon