I CAN'T GET OVER THIS BOOK EVEN AFTER MONTHS!!!!
This book is the best-est that I read last year and it obviously made it to my most favourite books list.
Every book out there is mostly a piece of fiction, that's common knowledge. But certain books strike so real that you can find it really hard to believe that the characters didn't exist in real life. Probably why everyone feels that way about this book is its unique form of story telling – it's completely written through interviews. So this post is not exactly a review, but an outlet for my gushing emotions whenever I think about this book.
When I finished listening to this book, it was freaking 2am. And I was crying !!! So much of Ugly crying. I mean, I never cared about Rock n Roll bands. Ever! And I was crying over a fictional band. From the 1970's.
Fair warning, continue, if you have already read the book!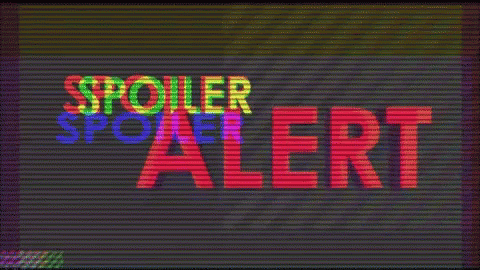 The first few chapters are told in parallel about Daisy growing up in L.A with absentee parents and brothers Billy and Graham Dunne forming their own musical band. The interview goes on about how The Six were formed and the band members start narrating the rest of the story – the drugs, the women, the heartbreak and everything in between. Billy Dunne comes off as this controlling lead singer who takes pride in the music he writes and never lets the band go from his track. As this book is in interview format you can see how the change in Billy's behaviour affects his brother and his bandmates. The relationship between Camila and Billy – is like the Biblical Love.. you know like love is patient, love is kind stuff? Its all about faith and trusting the other. Initially I shipped Camila and Billy, I'll be honest.
When Daisy joins The Six, I was eagerly waiting for her to meet Billy. Because the Daisy of the first few pages didn't make an impression on me. I kinda hated her and I loved Billy. Controlling, edgy Billy. Not the carefree, spirited Daisy. I know I'm a weirdo. So I was waiting to see how these two would get along. When Daisy and Billy put their heads together and create a song for the first time, I swear the imagery in my mind was pure magic. There were fireworks in my sky, let me tell you 😊 And I'm the kind of person who hates the "other" man/woman in a relationship, but me shipping Daisy and Billy was even more shocking to my own self. But, speaking in Anne Shirley terms, they both are kindred spirits, okay? They are MEANT to be!!
The songs that Billy and Daisy write together – I WANT TO hear them!! I cannot stop waiting for the TV series and I'm dying to listen to the songs.
And oh my god, I can't even talk about the show in 1979, Chicago Stadium!! I cried so much.. It felt so much real, like its happening to my friend, to me! Thats how a book should be, imo. Only THE BEST you know. And I don't even wanna talk about the ending. Okay ? I hated Camila more towards the end. But towards the end, is when I truly loved Daisy.
I know this post has been only about Billy and Daisy but I couldn't help myself. The next best characters in this book are Graham and Karen. I could totally write a separate post about them.
"I wish someone had told me that love isn't torture. Because I thought love was this thing that was supposed to tear you in two and leave you heartbroken and make your heart race in the worst way. I thought love was bombs and tears and blood. I did not know that it was supposed to make you lighter, not heavier. I didn't know it was supposed to take only the kind of work that makes you softer. I thought love was war. I didn't know it was supposed to… I didn't know it was supposed to be peace."
It's an all-star read for me and I'm very much looking forward to the TV series.