First and foremost, no one tagged me 🙂 I was just thinking of doing a mid year round up when I came across this tag and decided to do it, since its more fun than what I originally planned.
So this year, I set my GoodReads goal to 65 books. Not too much, not very less. Something I will be able to manage with a full-time job. And I did pretty good I think (?!) considering I finished 32 books. Off we go to the tag!!
1) Best book you've read so far in 2019
 Hands down the best book I read this year (so far). I still can't believe that the entire band is fictional and my heartbroken over it even though I read it two months ago. Haven't been able to put my feelings about the book into words, STILL!! If you haven't read it yet, please do not waste anymore time and go pick it up.
2) Best sequel you've read so far in 2019
I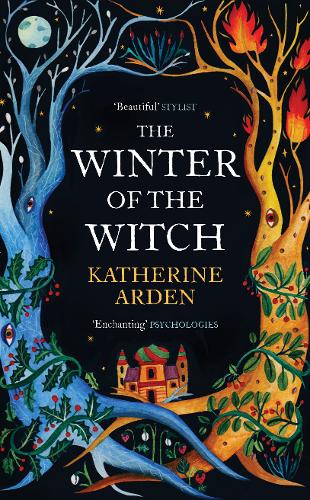 have read only two books that are a part of a series, this year and they were The Vanishing Stair and The Winter of the Witch. Both of them were really good, but if I were to pick the best, definitely The Winter of the Witch.
The book is what you can call a truly fitting and best ending to the Winternight Trilogy. I fell in love with Katherine Arden's writing right from the first book and Vasya is THE BEST!!
3) New release(s) you haven't read yet, but want to
This question cannot be answered with just one name 😀 I have so many books in my Amazon Wishlist and my bookshelf in Storytel.in, not to mention the number of physical books waiting to be picked up. But I really really want to read Wicked Saints by Emily A Duncan and Hot Dog Girl by Jennifer Dugan. I'm still waiting for my pre-order of Sarah Dessen's The Rest of the Story to arrive and she's my number one author, so obviously DYING here!!. And yes, I haven't read King of Scars even though I pre-ordered the book in 2018. I have never read any book from the Grishaverse so I'm waiting to pick them all chronologically.
4) Most anticipated release for the second half of the year
So many books.. These are all recommendations from Bookstagram folks who were lucky enough to get the ARCs except for the Colleen Hoover book, because I'll read anything she writes, without recommendations 😀
5) Biggest disappointment
I was very much disappointed with Sally Thorne's 99 percent mine. I think I have already ranted enough  about it.
6) Biggest surprise
My biggest surprise of the first half of 2019 was Nocturna by Maya Motayne. I never thought I would enjoy the book because it was a tad slow towards the beginning and I was very much close to giving up.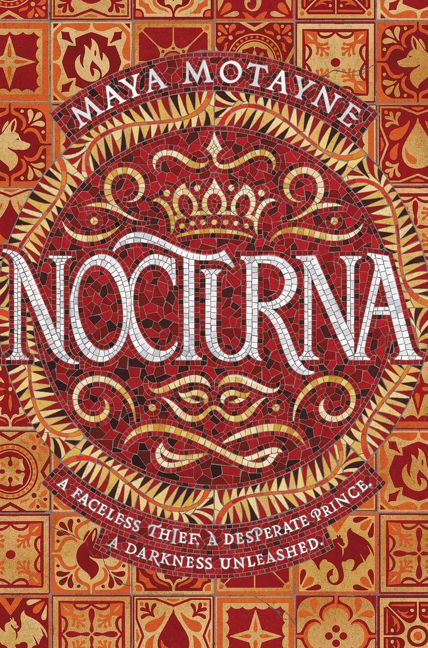 7) Favorite new author (Debut or new to you)
I very much fell in love with Beth O'Leary's The Flatshare and for the first time I read Taylor Jenkins Reid this year and cursed myself for missing out on her books all this time.
8) Newest fictional crush
Mmmhmmm.. I would have to choose between Leon from The Flatshare and Daisy Jones from the book and ofcourse my forever OTP Vasya and Morozko.
9) Newest favorite character
I loved Mo from The Flatshare, Billy from Daisy Jones, Luka from Nocturna. Mo and Luka are secondary characters but still hold a special place in the book for being supportive, protective friends. And Billy s a whole other thing I'm not delving into right now okay *ugly cries*
10) Book that made you cry
Daisy Jones & The Six – most featured in the tags I think!. I also read All your Perfects (Colleen Hoover, 2018) and ended up with a lot of ugly crying in the middle of the night.
11) Book that made you happy

This book is technically releasing in the second half of the year – 100 Days of Sunlight by Abbie Emmons but I was approved to read the ARC (read my review here) and it was such a beautiful book about not giving up and looking for the positive side in life.
12) Most beautiful book you've bought so far this year (or received)
  I self-imposed a ban on myself and I'm only allowed to buy one book a month, because I subscribe to audiobooks in Storytel.in and trying to reduce my expenses. Because the more I buy, the more I tend to not read, also because audiobooks have been really convenient. So I have limited choices when it comes to books I got so far in this year.
I bought The Binding by Bridget Collins especially because of its stunning cover.
13) What books do you need to read by the end of the year?
Everything I listed under Questions#3 & #4 along with some books released in the previous years – Shades of Magic series, Six of Crows series etc. I hope I will be able to read the books from my shelves and bring down the TBR count.
I loved doing this tag and if you are reading this, consider yourself tagged! If you eventually do it, do drop me a link to the blog post in the comments section. I would love to learn about the books you read and loved.