I recently read Ash Princess by Laura Sebastian and thought I would revive my blog by writing a review for the book.
Synopsis
Theodosia was six when her country was invaded and her mother, the Fire Queen, was murdered before her eyes. On that day, the Kaiser took Theodosia's family, her land, and her name. Theo was crowned Ash Princess–a title of shame to bear in her new life as a prisoner.For ten years Theo has been a captive in her own palace. She's endured the relentless abuse and ridicule of the Kaiser and his court. She is powerless, surviving in her new world only by burying the girl she was deep inside.Then, one night, the Kaiser forces her to do the unthinkable. With blood on her hands and all hope of reclaiming her throne lost, she realizes that surviving is no longer enough. But she does have a weapon: her mind is sharper than any sword. And power isn't always won on the battlefield.For ten years, the Ash Princess has seen her land pillaged and her people enslaved. That all ends here
As you can see from synopsis, this book has more or less a Cinderella kind of plot where the kingdom's fair and just ruler is overthrown by an ironist villain and the story is about avenging and rebelling against the villain. There are several books on similar story line in YA fantasy but I haven't read that many of hem so I still found the book interesting and amazing.
What I liked 
Theo's character shows a fantastic transformation from the beginning of the book till its end. When punished brutally and ridiculed among a crowd, you cannot expect a young child to think of revenge. Theodosia suffers under the hands of the Kaiser and for every rebellion that breaks out, the Kaiser takes out his anger on her. When she is ready to give up all hope, the Kaiser makes her do something that inadvertantly sparks the rebel in her. Even then she doesn't immediately become a rebel overnight. She plots, she manipulates, she acts and finally gets the revenge she wants.
Concept of magical stones
The Spirit gems, although not much explored in the book, made it sort of interesting and fascinating. The inner conflict that Theo has against using them, only makes you appreciate the fact she wants to be just and deserving in front of her Gods.
  The Two Kingdoms and their differences
The author has painted a vivid difference between Kalavoxian and Astrean kingdoms and their cultures. How Astrea came into being, how brutal Kalovaxians can be when it comes to wars and acquiring other kingdoms is all explained well in the book. The fact that the Kaiser does not allow Theo to grow up as Astrean, but he and his courtiers wear and follow Astrean customs and fashion, is just another way of showing his rank and power to her.
Other Important characters
Cress!! She definitely needs to be mentioned in the review. She grows in Kalovaxian ways and never realises that her people are to be blamed for the death of innocents because she feels that they deserve it for rebelling. She is sweet enough to her kingdom's prisoner  but what happens in the book and her character transformation after that is absolutely good. I'm looking forward to reading about her in the sequel.
Artemisia is total badass and never cares for Theo's feelings towards doing right. She feels Theo is not suffering enough like her people in the caves, rather she is living inside a castle and the luxuries it has to offer.
Other characters like Prinz Soren and Blaise didn't really make an impression, although I did feel pity of Soren.
What I didn't like
Definitely, the love triangle
The love triangle felt weak and forced, because of Theo's feelings towards Soren and Blaise felt meh! I couldn't really get into the love story and all along it felt like every other YA fantasy. Or more like a game of Kiss, Marry, Kill !!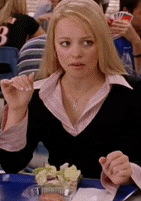 Similarities with Sansa Stark
You cannot stop wondering about how similar are the character arcs of these two strong fictional females. Sansa was also ridiculed and abused in King's Landing in Game of Thrones and Theo's experiences are almost the same. Especially when the Kaiserin calls her little lamb!
You're a lamb in the lion's den, child. You're surviving. Isn't that enough?"
Sansa too later becomes focussed on revenge and avenging her dead siblings and parents. Theo wants revenge for all the people who died at the Kaiser's hands and especially the death of Theyn who slit her mother's throat. I just want my characters to be different and stay with me without reminding of another literary character.
But overall, the book is written really good. Though its starts off slow, the latter parts regain pace and leaves you wanted for more towards the end. I can't wait for Lady Smoke, the sequel that comes out in 2019!. I'm looking forward to read more about the Spirit Gems, the fate of Cress and Blaise, more Astrean and Kalovaxian history and of course, the Dragnonsbane!!
I would recommend this book to you if you love YA fantasy and books like Throne of Glass, Red Queen etc.
My rating 4 stars.
More about the book

Author : Laura Sebastian

Publishers: PanMacmillan

Published on : April 2018

Source: own copy, purchased from Amazon.in

First book in trilogy.

You can get the book from Amazon.in
If you have read this book, let me know how did you like it?
If you know more books of similar plot line, I'm happy to discuss 🙂